ABOUT TASHEEL ENJAZ
Enjaz Gents Business Services center (Tasheel) was established in the Emirate of Ras Al Khaimah on 19/10/2016 to provide the services of the Ministry of Human Resources and Emiratization on behalf of it through an institutional partnership in accordance with the outstanding government service standards and under the supervision and management of qualified cadres.
We are now offering the best services to clear the government documents available in the real profession based on the strong confidence of our customers for all citizens and residents.
We are now one of the most well-known service centers in the alrams Area -Ras Al Khaimah-UAE, specializing in all aspects of Tasheel services (Ministry of Human Resources and Emiratization) and other government services.
We provide excellent services to clients and assist them in completing their transactions in record times in order to achieve their objectives.
Our expertise and commitment to excellence is gaining importance and reputation for our company.
Outstanding customer service is a distinctive feature for Enjaz gent business Services Center. We are proud to serve you and work hard to earn your business.
ENJAZ Business Services is focused on continuing to improve and provide full satisfaction to our clients in ensuring that their transactions are completed and other technical issues are addressed.
We appreciate your business and look forward to continuing to serve you in the future. Please feel free to contact us regarding the questions you may have. We look forward to hearing from you.
OUR VALUES
Positive Footprint: We always strive to leave a positive imprint on each customer .
Affiliation and loyalty: pride and pride in our job and strive to provide the best always.
Team spirit: Working in the spirit of one team and dedicating ourselves to delight the customer.<
Innovation and Excellence: We strive to develop it for all employees.
Respect: dealing with integrity and loyalty.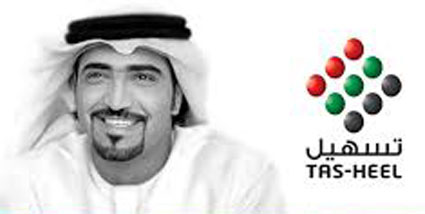 OUR STRATEGIES
Increase Productivity and Returns
Excellence in providing services and enhancing customer experience
Empower and develop human resource citizenship in private companies
Upgrading performance according to quality standards
Promoting creativity and innovation
OUR VISION
LEADERSHIP: Obtaining the quality and quality of service we offer through our client consultants.
Customer Relationship : At Enjaz Gents Business Center, our priority is customer satisfaction.
It is important to us and you can expect us to take additional steps for your business.
OUR MISSION
To anticipate the aspirations of our customers in the level of distinguished services provided by qualified national cadres